sense :: taste // theraflu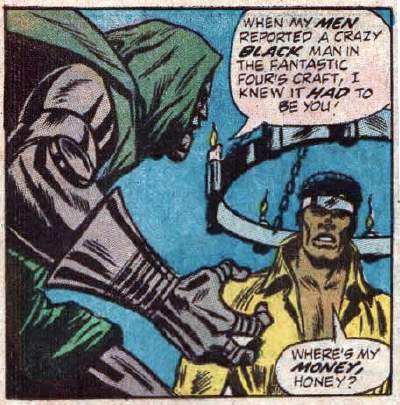 The above image is one of my favorites from the Top 15 Unintentionally Funny Comic Book Panels. I don't know if I should be insulted or amused by it, but I choose the latter, so we'll roll with that. In honor of the death of Captain America (it's comic book death folks, honestly – obits? Come on – he'll be back in like, a week. It's not just a comic book death, it's an alternate universe comic book death! Honestly, people) I present the following, which also made me nearly snort coffee at the office: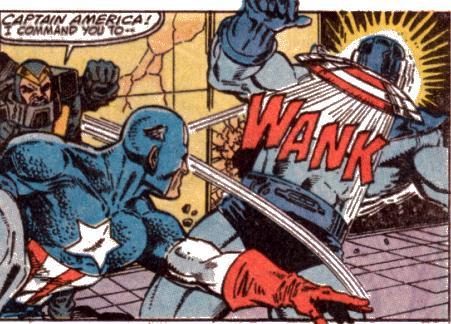 Moving on.
I've decided that really tackling the issue of personal finance, from closely examining my budget to make sure I'm sticking to it all the way up to reallocating my investments and that my portfolio is diversified (as well as considering options to diminish my credit card debt) is just a matter of time. Not just a matter of time until I get it all taken care of, but a matter of having the time to really sit down, think about these things, and plug through them without anything else really distracting me or clouding my judgment.
For example, I've heard really good things about Prosper, a social lending site where people lend to other people to help them get out of debt. It's like any other loan, save the interest rates are usually better, and rather than having a massive credit card company or bank looming over you ready to punish you at a single late payment by diminishing your FICA score, the people behind your micro-loans are understood to be far more understanding, even if the loan is still legally binding with terms and minimum payments. I've been reflecting on the option for a while now, thinking it might be an idea to kill off my credit card debt while giving me the freedom to pay it all back but at the same time not be subject to threats of increasing interest rates and fees.
In other personal finance news, I'm still looking at other electronic ways to manage my budget other than a spreadsheet (which is what I use now, essentially) and they've lined up 7 good ones over at Consumerist. The list looks good, and I'm considering using Buddi, which is pleasantly cross-platform. Then again, I worry that I might just be overcomplicating the budgeting part, since I already have one – it's just a matter of sticking to it.
In other, yet similar emergency preparedness news (among my thinking about financial planning is not just to increase my net worth, but to also work towards financial security – this is another kind of security) I caught this very timely article about how to build a 10-day survival pack for $25 bucks. With the summer coming, hurricanes on the way, tornadoes and thunderstorms brewing, it might be worthwhile for us to take this one to heart. We've been planning a kind of bug-out bag for a while now, and it might be the season to make it a reality. I should probably go through the emergency kit in the back of the car as well, to make sure it's all set too.
In other hilarity, I present to you the mildly not-work-safe amusement that is Rachel Ray: Rachel Ray Really Loves Her Food. I didn't embed it for a reason, and I didn't link the blog I found it on because it's most certainly adults-only, but watch that and you tell me if someone wouldn't think you were watching something naughty if you turned up the volume and turned down the lights.
I'm not so much a fan of Rachel Ray as a lot of people seem to be – I find her analysis of food to be boring and mildly dim-witted, and while I enjoy her visits to foriegn places and cities across the country, and I love seeing the places she sees and visits, I'm still miffed that "$40 a Day" obviously doesn't include a decent tip for anyone who serves her along the way, (and almost as bad that it took an announcement on her new morning show to tell people that she does indeed tip better than the amounts in the show-which completely defeats the purpose of the show AND misleads the viewers) and the dishes she cooks up on 30 Minute Meals uninspiring and pretty bland. Give me Alton Brown or Emeril Lagasse any day. Hell, even give me Giada DeL aurentiis or Nigella Lawson – I'll trust all of them much more than Yum-O Rachel. (and Giada got ripped OFF on that Iron Chef where she went up against Rachel) But even so, the video serves as a pleasant montage reminder of what Rachel has…or doesn't have to say about the food she tastes around the globe.
Anyway, off to bed – I've been sick since Sunday, and I think I'm winning. A good night's rest might help me kick whatever's ailing me by morning.