sense :: smell // dust and packing material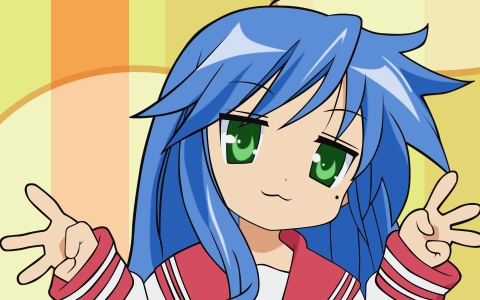 I probably should have said I was listening to Temple Scene – Ordinary People (below), but frankly, the smell of boxes and cleaning products hangs more heavily in my nose than that song hangs in my ears, and that's saying a lot.
So for those who don't know already – which shouldn't be many of you – I'm moving again in about two weeks. Now if only the current tenants of my shiny new 2 bedroom, freshly renovated apartment would cancel their cable, I could schedule the install on my first day in the unit. The place I'm moving has its ups and downs; it's a little farther from shopping and stores than I'd like, but it's closer to friends and a bit closer to work, so that's an improvement. The folks I hired will be nice enough to pack and move my things and they come at a good price, so hopefully I won't have to miss a ton of work or anything just to get moved and settled. In the meantime, I'm putting together a list of the things I need to buy for my new home and working my way through it without spending money I'll need to pay the movers. Either way, I'm hoping to be settled quickly and reach out to all of you guys I keep telling you I'll come see as soon as I'm settled.
In other news, Konata up there makes a return appearance – I found a wallpaper-sized version of that photo over at a site with a lot of really great wallpapers on it that apparently grew out of some 4-chan meme, (also some really really ecchi ones, and some really really odd, strange, 4-chan-ified ones, including a few more nazi wallpapers than I'm comfortable with) and figured she'd make for a good header image. She's about how I feel now – happy, enthused, excited, but you know – on the level. There's ups and downs, right?
In other news, I'm still spinning up with Tom's Hardware, and putting together the final touches on my first story pitch. I'm really looking forward to working with them. All the more incentive to get settled quickly so I'll have a place I can test all of these gadgets!
I've come to learn that I need more clothes, and my coworkers apparently like it when I dress up a little bit. I should probably do it more often. More money spent, but it's worth it I think – after all, you feel the way you dress, and I could use any opportunity to feel good a little more often.
One of the nice things about driving unfamiliar roads to and from the office these past few weeks is that I have the chance to listen to music that I wouldn't have had the opportunity to before. There's a pretty cool alt-rock station that comes in clearly around here in the evenings that breaks me from the NPR monotany. I usually get my dose of news in the morning, and if I leave in time I get to listen to some kids radio on the early part of the trip home – it's great because children's music, especially when aimed at the pre-teen crowd – is lively and fun and so completely innocent. It always brings a smile to your face, but it doesn't deal with all of the harshness of the world that the tunes for the grownups does.
When the children's program goes off, I'm usually ready for what comes next, and what comes next is usually me frantically trying to e-mail myself from my Blackberry with the names of the bands I've just heard so I can pick up their songs on Amazon MP3 or iTunes. I've already made an investment in Camera Obscura, Pasison Pit, Melody Gardot, and Great Northern. (or at least I will invest in Great Northern as soon as someone tells me which album I should start with.) There's a lot of interesting indie-pop and alt-rock floating around these days – but I knew that already, I spend every day over at TheSixtyOne trolling for new tunes.
That being said, I still can't bring myself to drop the double-digit cash required to import every CD Jinn has available to the US. Maybe Amazon isn't my best option as an importer. Especially if I could get my hands on some delicious Japanese treats like the kind Yukino keeps teasing me with.
Anyway, there's a ton to do in these next couple of weeks, so wish me luck. There's plenty else going on; Otakon in July, and I'd like to get up to New York to visit friends in the fall before the weather turns too cold, but we'll see. Maybe I'll fly this time – it'd probably be the same as a rental car.
In the interim, I have a lot of writing to do, a lot of work to do, and a lot of assorted other tasks I'd like to do, and only so many hours in the day. That's just fine by me – I'd rather keep busy than sit around like a lump right now. The clarity is refreshing, I think. Maybe I'll even get around to recording a few mixes for Plastic Bohemia. I'd really like to, but I don't want to promise too much – especially in public where I or someone else can remind me what I promised later.
Right now I'll just focus on the next couple of weeks. I see a few trips to Ikea and Target in my future, and I can work with that. Thanks to all of you guys who have been there lately, and who have come out of the woodwork to offer support.