sense :: sight // sparkling streetlights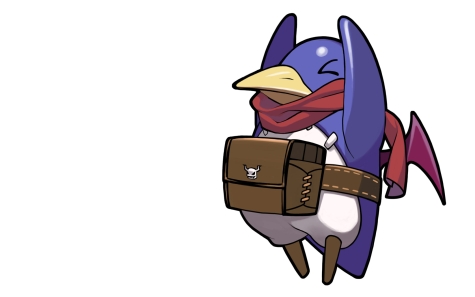 I know I keep saying that I'm having big weeks, but this week was no exception. It was kind of a long, mundane week (except for weigh-in at the office: I'm down about 15 lbs from where I started at the beginning of the office "Biggest Loser" contest!) until everything came crashing together on Friday. The TV I ordered back in September finally shipped, and on Tuesday they called to let me know that I should hear from the delivery folks on Thursday. Thursday came and they called to let me know they were willing to deliver on Friday in the afternoon.
So Friday I worked in the office in the morning, then took calls and meetings from home in the afternoon. Sure enough, the 50-inch plasma I bought for the living room arrived right on time, along with its blu-ray player. I don't know if I mentioned it last week, but while I was waiting for my living room gear to come off of backorder, I snagged another deal for a 32-inch LCD TV and blu-ray player for the bedroom to replace the 19-inch CRT I had in there – so I picked them up too, not knowing that UPS would try to deliver the blu-ray player on Thursday (so they called to let me know I could pick it up on Friday morning) and then the TV on Friday afternoon.
So at about 1pm, they delivered the plasma for the bedroom. After they verified it was in good order and left, I finished up some work at home and ran out to go pick up my bedroom blu-ray player from the UPS distribution center closest to my house, then drove up to my local Comcast office to trade in my standard def cable receiver for a pair of HD receivers (one for the living room and one for the bedroom), and over to Target to pick up some miscellanea, and then hurry back home to make sure I didn't miss UPS if they tried to deliver the second TV. I got home, kept working (with breaks to set up my TV, of course) and waited for UPS to arrive with the 2nd TV.
Of course the delivery person never managed to get up the stairs to knock on my apartment door (I partially blame the security door, I partially blame laziness), so I called to have them hold it for me. In the meantime, I realized from unboxing my plasma, the 2 blu-ray players, and the shiny new XBox 360 that Pastilla sold me for my birthday that I had completely forgotten to pick up the appropriate cables to set up all of my new gear, so I ran out to Target to pick up the cables I'd need to hook up my old PS2 and original XBox to my shiny new plasma, along with the HDMI cables needed for my new cable box, the blu-ray player, and the XBox 360, not to mention the ones I'd need for the new LCD in the bedroom.
Found the cables at Target, thought they were a little pricey so I headed to Best Buy (right up the street) – found they were pricier there, decided to fiddle with the Droid while I was there, ran into a coworker who was buying a Droid (which he later said to avoid because while it supports exchange, it doesn't support our busted exchange implementation – which I blame on our company more than I blame Motorola for), went back to target where the cables were cheaper, bought my cables, and then headed back to UPS to pick up the TV. This makes 3 times I've been to target today and twice I've been to the UPS distribution center.
Finally around 9pm I got home, had everything I needed, and set in to work. By about 1am or so, I was all finished, tested everything to make sure it all worked, and finally – finally, I've joined the 21st century and am enjoying HD goodness in my apartment, both in the living room and in the bedroom. (Some pics already up at Lorelei Complex, more to come when I get out the good camera….or buy a Droid.) I moved the CRT from the bedroom and the DVD player it had to the guest room, and by the time I went to bed Friday night I was all set for my family to visit on Saturday and see everything.
Of course the new gear was a hit, which is always nice – I love that when I get new shinies my parents always make a beeline to my place to see the toys. Everyone stayed for a while, my mother made dinner, and we commiserated on the upcoming holidays for a while. The only downer was that my attempts to slowly and gently broach the topic of my moving out of the area with my parents didn't go well (again – it usually doesn't), and I'm getting more and more frustrated about how I can bring the topic up and get their support instead of guilt, even if I'm thinking of moving to New York City for a while before an eventual move to someplace I've always wanted to live, like Seattle.
Granted, a lot has to change between now and any move to New York City – the kind of life I want to live when I get there will require some changes, but it's a target I'm still aiming for. The same applies for Seattle – any cross country move would be expensive, but the life I see in my head will require a bit of work before I can embark on it, so I shouldn't be in any particular hurry just yet. At the same time, I feel like I'm 30 years old and the clock is ticking. My mother even said something to the effect of "who at your age wants to live in a city," implying I'm too old to want such things. Of course that ignores that I've spent my 20s living in the suburbs mostly to be close to them, not because I particularly care for the burbs, so that's a blade with barbs. Regardless, it's still a little ways off, and the changes I need to make are slow.
I can start by calling the Salvation Army to come pick up that huge 30-inch CRT that used to be in my living room and a few other items that I need to get rid of. Lightening the load and all that.
In other news, I've been working on a plan to revitalize Plastic Bohemia and spend some more time behind my turntables: every day after my workout I'll select two records from my collection. By the end of the week, I should have 10 records, which is definitely enough for a solid mix! This way I can turn out a mix every week if I'm aggressive, and I have 10 records waiting for me right now. The question is whether or not I really feel like hitting the decks tonight. I'm tempted to force myself, partially because I think it's such a great idea. Of course, when I record them, I'll post them at Plastic Bohemia for the world to hear and download.
To that end, I'm off to find a recipe for a chicken chili stew that I can toss into my crock pot – the weather's definitely getting cooler (even though it was gorgeous and warm today) and I'm getting the desire for more soups, stews, and long, slow cooked deliciousness. I think it's going to be a wonderful winter. I can't wait for all of the bright, twinkling lights to come out. I hear Starbucks already has gingerbread lattes, and I do have this gift card from a few months back…