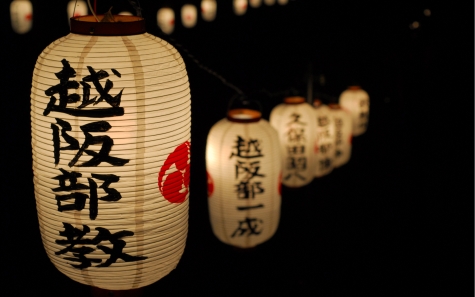 So I'm home, no travel plans in the immediate future – I'm not even entirely sure if I want to spend the money to go to PAX East if I don't know anyone else going (although I'm sure I'd meet a ton of awesome people), but I have my feet up and I'm planning to work my way through the hands-on reviews and press contacts I made at CES while playing through my ever-growing backlog of games for that shiny new XBox 360 I got for my birthday and the variety of PC games I've installed but haven't so much as opened. I have a lot of entertainment here at home I haven't dived into lately – I've even neglected my poor Netflix movies: I took them with me to Vegas in case I had time to watch them (yeah, right) and they traveled back with me in the same place I packed them. There's a lot to do back here, and it might be time to put my feet up for just a little bit before jetting off somewhere else.
Although, I can always hop on a train to New York City and stay up there with friends for a few days – the 3 hour trip up there gives plenty of time for a little single-player gaming on my MacBook Pro (I've been looking for a reason to Boot Camp it again) and watch a movie or two. I guess I want time to put my feet up, but I love the fast pace of traveling and seeing people and doing new things. That and all of the people I love so dearly are a ways away from me – I mean, even my family are about an hour and a half drive.
But no sooner than I get my feet up at home does my mother fall ill and take a trip to the hospital. She's doing well, there's no worry there, but she's in for quite a recovery and I want to be there for her and my father as much as I possibly can right now. Watching my father around my mother, being her rock, her anchor – it's amazing to see. My father uses me occasionally as a sounding board, especially in tough times, but if someday I could be half as strong and brave as he is, I would be honored, and I think I would honor him.
Regardless, that means I haven't had a lot of time to spend at home even though I've been back in town. It's kind of ironic, but as things smooth over, I'll be able to get back to my routine, my resolutions, and my habits – I'll get back to spinning on the weekends and working out every night, and I'll get back to cooking more (I need to go to the grocery store first!) – especially now that I found out the wellness program at my office sets you up with a registered nurse who'll call you to check up on your health every couple of weeks, make sure you're doing well, offer advice working out or eating well, even send you recipes or refer you to doctors or specialists! And it's all included with the insurance I get – I'm appalled I didn't know about this sooner: if I had I would have been all over it.
I've been doing really well at keeping my blogs updated, and it looks like another gig is coming my way – I don't want to jinx it quite yet, but I'll say that it's political blogging, and while my politicial blog, Not So Humble tends to be the least trafficked of my blogs (I don't exactly make a huge effort to get it in front of people, I admit) this might serve as a bit of a boost for it and for my political writing. There's been so much political news and I've been thinking about it so much that I think it's time I let off a little bit of steam from that direction.
Speaking of my blogs, I've been on a weekly update schedule for my newest (and most popular) blogging project, The Classy Geek, and I'm considering a twice-a-week update schedule to get more eyes on the site. Sheesh, there just aren't enough hours in the day or week to do all of this delicious writing. Thankfully all of the traveling and business hasn't skewed my update schedule too much – I've still managed to keep updated, even if a few blogs slipped a day or two before getting back on schedule.
Talk about good problems to have.
In the meantime, I've been trying to get all of my CES photos up on Lorelei Complex, after which I'll organize them into galleries and put them up on PhotoWerks. My box of swag from CES arrived last week, and I just got around to opening it last night, that's how hectic things have been. Now I have a stack of stuff to write about in addition to what I've written about already.
Sheesh – I need to stop thinking of new projects. The more I sit here and think, the more I come up with new things I need to do. I need new pictures of myself to share on the Web, I need to move my home office around a bit and tidy it up, make a little more room for my laptop, the list just grows the more I think about it. I certainly know how to keep myself busy.
I know, I know, good problems to have.