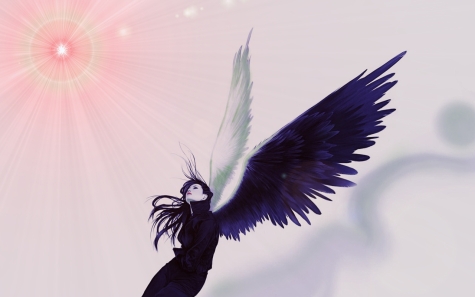 It's been a couple of weeks, but not of my own choosing. Most of it has had to do with the fact that the day job has been crushing me. I had expected to spend this weekend working on a bit corporate integration project I was working on at the office, but we simply weren't ready with the pre-tasks required to hit the weekend (for a variety of reasons I won't really get into here) so we pushed for a few weeks. Next weekend I'll probably be at the office anyway for a different project. I was hoping to have both big things out of the way by this time next weekend, but no such luck for me.
In any event, having to stay on top of activities all last week and then the week prior to that has had me pretty high-strung, trying to keep on top of my writing, much less other regular things I had to keep on top of at the day job. This past week just about everything fell by the wayside, sadly – but I think I'm caught back up as of this weekend – updates at the Azeroth Metblogs, over at The Classy Geek, and Gears and Widgets all this weekend. About the only blog I managed to update easily last week was Not So Humble. Here's hoping that I have the time this week to keep on top of things again.
Right now, I'm watching the Olympics (great Gold medal hockey game between Team USA and Team Canada – Canada won, and man was that an amazing game!) catching up on podcasts, and trying to relax out the rest of the weekend before I have to be in bed for werk in the morning. It's been a very intense week (and past two weeks, really) for a number of reasons, both personal and professional – and for those folks who know me well enough to follow me in some more personal and private places, they're aware why. None of it is particularly bad, I don't think, and other things are definitively good; specifically on the job front and the whole "what do I want to do/where do I want to be" kind of questions. I know I'm being vague, but I just don't want to jinx anything, and I don't want to deliver too much detail on matters that aren't mine to talk about.
Aside from this, I've been trying to catch up on sleep; that's been the big thing. In the run up to crunch time on any big major project, I've been having days where I don't leave the office until as late as 10pm some nights, and that's after a full morning and afternoon's work. Really don't want to make a habit out of that.
The more I think about it, the more work has completely dominated my life for the past few weeks. There have been a few other distractions, although I'm not unhappy about either of those things. I think the energy I put into the things I focused on this week were worth it. Even so, if anything, the fact that I've been absorbed in these things recently has forced me to realize that I really should spend a little more time at the office listening to music – something I normally do all the time but haven't done lately. It reminds me to get back into my DDR workout routine. It reminds me to get a little more sleep, and do more of the things I keep saying to myself when I remember them, "oh yeah, I really ought to do that." I'm normally really good at that – time to get myself re-organized.
I think it's really a matter of getting back into my personal flow; sleeping well, eating well, exercising, and doing the things I want to do. Let's see if I can get back to those basics this week. Once I've got those things down, the rest come a bit easier. Wish me luck.