sense :: taste // honeyed green tea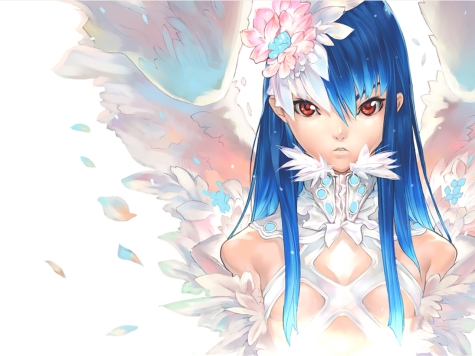 It's been an incredible couple of weeks. Partially in simply how incredibly busy I've been both at the day job and freelancing; I just turned in a massive article for Tom's Guide (a branch of Tom's Hardware) that I hope will be published soon. I also wound up writing a couple of hands-on posts for AppScout. It doesn't hurt that things have been incredibly busy around the office too – staying late because a number of big projects have been coming to a head.
Just at the end of this week I got a couple of pieces of good news – I got a pretty significant raise at the day job, and my editor's budget got a little boost at the primary freelancing job, so I have some more work to do there. The fact that I've been getting more work on the freelancing side and that I've been doing well at the day job have both meant I've been very busy, but pleasantly so. There's some other really cool stuff happening, but I don't want to jinx it right now.
The really nice thing about the raisde at the day job and in freelancing is that they were pretty substantial. I'm at the place now where my parents are suggesting I should start looking to buy a condo or a townhouse or something, and they may be right. I still want to move to New York at some point in the near future, and eventually make my way to Seattle, but I've been doing so well at the office I hesitate to make any concrete plans to leave it, unless it's for the perfect opportunity – like turning freelance writing into the full-time gig and everything else into the part-time or consulting gig. We'll have to see, but I have a lot of decisions to make in the near future, and while they feel a little overwhelming sometimes, I'm glad to have them to make. Good problems, you know?
Speaking of which, by this time next week I should be just getting back from my trip to San Francisco. I'll be seeing the sights, doing a few interesting things, and seeing the good DBlume while I'm in town, hopefully. I'm not thrilled about sitting on a plane for that long, but maybe I can get an upgrade to first class where I can stretch out and have a little room to my sides. We'll see how it goes! The last time I flew – to Vegas for CES – it was a little prohibitive since it would be so expensive, but this time it might be feasible.
In other news and work-related things aside, I think I'm finally getting some space back personally to do things like get back in the habit of exercising and cooking in more often. It seems every time I get on a streak something crazy happens to throw me off – whether it's a trip, or a weekend of work, or some crazy other event. Here's to things settling down a little bit, I think – maybe over the next couple of weeks, we'll see how that goes too.
In the interim though, I've noticed a distinct lack of music in my most recent updates. I've been listening a lot to Freefall, but I've been saving some of those eps for the flight to the west coast. I need to pick up some new tunes. Any suggestions?