sense :: taste // greek salad and feta cheese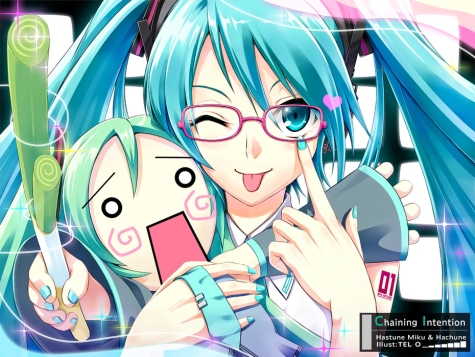 It's been a hell of a week, I'd be lying to say it were anything otherwise. There's been stress on virtually every thing of influence in my life: work, family, love life, all of it. That being said, a lot of it has smoothed itself over around the end of the week, so they're easier to deal with or gone entirely. One of the things I'm grateful for is the ability to talk to my love and my family in ways that I can't really talk to a lot of people, and especially ways that are open and honest, even if we weren't able to talk like that before. Between talking to my parents about work and talking to Raevyn about everything, I think I feel a lot better about the stresses I've been dealing with. Now I just have to go and deal with the things that have been getting to me, you know?
Also many many thanks to Pastilla for reaching out to me to chat about things – we commiserated for a while about how we're both the type of people who are at our worst when we're flailing and feeling like our situations are out of control, and she made the point to remind me that I should take some time to do something wholly and entirely for myself; something that I really want to do. Maybe find a meditation group, or take a vacation to a place I want to go. I hadn't thought at all about doing something just for me in ages. Like I said over at over at Plurk, when I was younger I just wanted to be needed – by someone, for something. Now that I'm an adult, I would love just one day when no one needed me for anything.
Of course, it's been a lovely weekend and tomorrow it's back to the grind and back to work, but I think there are good things on the horizon for me, one way or the other – it is, as always, just a matter of reaching for them as much as I can.
We'll have to see how things go with work, but it's comforting to know that if things don't work out, I always have the option to look for something else. I also know that I have the freedom to look for more freelancing gigs: something I also want to do. I think I'll need to update my writing clips though with a few more recent samples of work that I'm really proud of. The trick of course is to identify which of some of that recent work I've thought is particularly compelling. I'm pretty sure my resume is up to date as well, so it's worth looking for some new and challenging full time work if the changes at the current gig don't work out.
On top of that, I'm still thinking of moving downtown to DC, and Raevyn and I need to look at neighborhoods and see which ones might be ideal. It'll take some work and we have a good, long head-start, so hopefully that'll be more fun than anything else. In the meantime though, it's all about making sure I keep doing the things I know how to do well and stick to my passions. Wish me luck.
In other, lighter news though, last night Raevyn and I headed over to our local Mongolian Grill for some custom-made bowl dinner, since she'd never been to a restaurant like that and I haven't been in ages and wanted to go with someone other than the folks at work who keep asking me about it. We had some dinner, and then walked a few storefronts up to the Frisco Grille for some craft beer. While I really liked the german doppelbock they had on tap, I think the Dogfish Head Imperial Stout stole both Raevyn and I's hearts that night, and we gleefully drank a couple of them each. It was a really relaxing evening and a welcome, delicious respite from all of the worries and troubles that had been getting to me over the course of the week.
These weekends are definitely a welcome escape, and it's difficult to get back into the swing of things during the week – I've had a little trouble sleeping through the nights these past few weeks, and I'm hoping it's really just due to the stress of everything going on around me. As things settle down, I'm hoping I don't have that "look forward to the weekend" mentality as soon as Monday morning rolls around. Still, it's not as though I don't have anything to look forward to during the week: I love my writing and I love the evenings I have to relax and play some games here and there; I just wish the days weren't so frustrating.
Even as I say that though, I know that the only person who can really do something about those frustrating daytimes is me, and maybe it's about time I push myself out of my comfort zone and do something about it. No time like the present.
That and spend a little more time over at Frisco. Those nachos were great, and the beer was better. Plus it's pretty much on the way home from the office. More pictures of the bar, the drinks, and the live blues playing in there while we were there are over at Lorelei Complex. That reminds me, I want to get an early start on this week's article over at The Classy Geek!