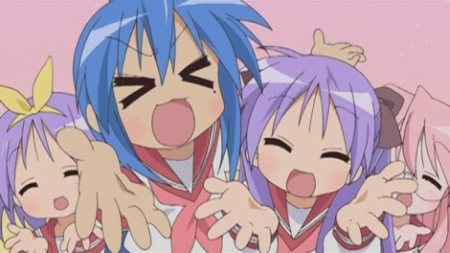 Wow – the whirlwind that was the holidays has come and gone, and thankfully I was able to keep my spirits up for most of it, at least. I've been spending a lot of time over at plurk because it's just so incredibly easy to post there, and I can even plurk from bed using my iPod Touch. It all started with Thanksgiving, a datacenter move at the office that sucked away most of a week and a half (and a good solid weekend) from the holiday season, some late holiday shopping and paying exorbitantly for shipping, lots of presents, gift giving that actually turned out really well this year, and Raevyn and I treating each other to a stack of video games instead of a ton of gifts – mostly because we've both been working exclusively on putting our new computers together since Christmas Day.
And yes, most of you know that I've been working on a new computer, and yes, I'm using that new computer to type this entry! I've finally managed to get enough of the kinks and bugs worked out that I'm using it full time for both work and play, and let me tell you – video games look absolutely fabulous on this thing. So without further ado (and keeping in the theme of naming my computers after celestial objects), meet Deneb:
Processor // Intel Core i7 Extreme Edition 965 @ 3.2Ghz
Motherboard // ASUS P6T Deluxe LGA 1366 X58 ATX
RAM // 6GB Corsair Dominator (3x 2GB DDR3 1600 PC3 12800) Triple-Channel
Graphics // Sapphire ATI Radeon HD 4870 X2 2GB Video Card
Hard Drive // Western Digital Caviar SE16 WD6400AAKS 640GB 7200 RPM HDD
Opitcal Drive // Lite-On SATA Blu-Ray Black DVD Drive
Case // Cooler Master Cosmos S
Monitors // 2x Dell 2408WFP
Toss that in with the existing Logitech G15 keyboard I've been using, and a new Logitech G5 mouse I just treated myself to…oh! And a pair of speakers! I finally got tired of trying to play videos and telling Raevyn "You've got to hear this" and trying to use my headset as a pair of speakers, I picked up a pair of Creative GigaWorks T40 speakers that came very highly reviewed and you complete the picture. Oh, and of course I need to run a solid 64-bit operating system to take advantage of that 6GB of RAM, so Windows Vista Ultimate x64 it is, regardless of whether Windows 7 is right around the corner.
I've had a few kinks here and there, and the motherboard is apparently particularly sensitive to crashes and unplanned shutdowns, but a few scares and some rather difficult troubleshooting aside and I can still claim solid hardware (even though I'm worried about a few SATA ports on my motherboard; I'm thinking about picking up a spare in case this one dies) and a fully-functional build.
I've already installed all of the games Raevyn was so kind to give me for Christmas, so I expect to get down on some Team Fortress 2, Far Cry 2, Left 4 Dead, and Fallout 3 in the very near future. I was having some issues with World of Warcraft, but it turned out a teeny little setting in Vista as to whether you're on a "public" or "private" network was making all the difference between WoW crashing every couple of minutes and taking the system with it and while my system was down every other computer on my home network not having internet access. I need to do some research and find out what exactly that setting really does.
Geekery aside, the holidays were wonderful to us, and while the house is still Christmasified, with lights up and the tree up, we're finally getting around to relaxing for the first time in a while, without having to travel, shop, decorate, cook, or do anything. It's nice for a change, although I'll certainly miss the lights and glitter of the holidays – they always warm my heart. But that being said, even New Years was a little muted for us this year. Normally we throw our own New Year's bash, and this year between us not really wanting to throw a party, finding out that a couple of our friends were throwing their own parties, and not wanting to have to choose between them, we decided to stay home and watch the ball drop with a a few brews and a bottle of peach Lambic for the moment the ball dropped. It was a lovely, tipsy New Years, complete with me finally finishing work on my new rig that very same night. What a brilliant way to ring in the new year.
So it's about time I look back on my resolutions from last year and see how I did. Not too bad, all in all – I did redesign Plastic Bohemia, and while I did more spinning this year I never recorded a mix. I really need to do that. I considered redesigning Not So Humble but decided against it until I found a theme I really liked for that kind of format and content. I'm still ripping music and movies, I'm still cooking – more so now, which is great.
Hmm. Not doing quite as well with the whole taking back my life thing – my stress levels are probably a little higher now than they were a year ago. I should probably do something about that, but what is always the key. Things at the office have been okay lately, but I can't tell if that's because my boss and I have been getting along better (we have) or because our CIO has been out of the office a lot on vacation lately, thus lowering the overall stress level. I'll have to brainstorm that one. You guys have any ideas?
I haven't even touched my Before I Sleep threads! I need to find a way to constantly remind myself of them, and bring them back to life. I really liked that resolution. I'll include it in this year's.
So, this year's resolutions:
Media //

** Rebuild my home theatre/media computer (Polaris) with more storage. This will allow me to rip and store more music and movies easily, and back up our main computers to it!

** Figure out an easy way to digitize VHS tapes before they disintegrate.

Personal //

** Take more pictures. (partially so I dont have to start every post with a picture from Lucky Star) When Photowerks seemed to die, I stopped taking and uploading photos. Photowerks is fine now, let's put it back to good use!

** Do more for myself on weekends than sleep. It's so easy to get into the mindset that the weekends are for relaxing and getting away from the stresses of the week; which is true, but that relaxing doesn't have to always entail sleeping in super-late and lounging around. At least not all the time.

** Experiment more. See strange places, visit wierd and new things in my backyard, try strange foods and restaurants – I'd like to branch out a bit. I keep hearing from people who live in my area about restaurants I've never seen. I'd like to try some of them.

** Revive Before I Sleep. I all but forgot about it around the middle of the year, and I want to follow through on those lists, and come up with more.
That should do it! You know, this past year any faltering I did on my resolutions wasn't because they were too hard, it was simply because I forgot! I need to find a good way to keep myself organized (even though I like to think I'm already pretty organized) and remind myself of things like my Before I Sleep lists.
In any event, here's to the new year. I'm curious what it'll bring us.