sense :: sight // shooting stars on starry nights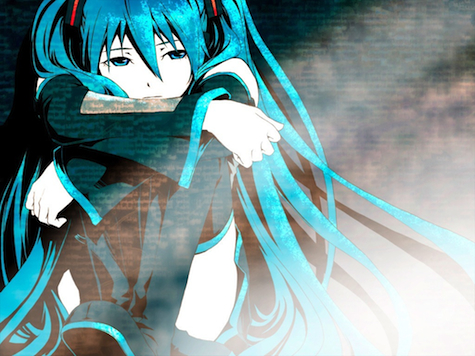 I've been sitting on this post for a long time. Pondering how exactly I'm going to approach it, what I was going to say. It's been a while, obviously, but that's not the reason I've hesitated. Let's get some of this stuff out of the way first, okay?
My mother's health has been iffy for several months now, and while things were largely okay through November, she and my father made the decision to stop the chemotherapy she had been on for the past year or so because it was getting too difficult for her to move from first her chair, and then eventually from her bed. Shortly after that decision, her health began to deteriorate–not unexpected, but still–and finally on December 13th I got the call that "it could be any time now," and that I should be there as soon as possible. My mother greeted me when I arrived later that evening, we sat together and talked for a while, and eventually she fell asleep. From there she hung on, in and out of coherent consciousness, until Friday the 16th, when she heaved one last sigh of relief and passed away, out of this world and on to the next.
Before we go too much further, it's worth noting that I've never lost anyone super-close to me. I've heard of old friends passing away at untimely young ages, far off relatives who had died, family of friends, things like that. My mother's funeral would be the first one I would have to sit through, and I had to sit through it up front. Her internment was, thankfully, not as dramatic as I had feared it would be, but still the first I'd ever been to.
I'll fondly remember our Thanksgiving-one of the last times we had family surrounding us and all talked together as though there were nothing going on–in fact, even in her last days my mother would tell everyone she was "doing fine" when asked, and she her strength is something I can only hope to channel when it's my turn to go.
All of this happening so close to Christmas would normally cast a long shadow over the holiday, and it did, but my mother wouldn't have approved if my father and I sat around feeling sad and sorry for our loss. We miss her, we miss her terribly, but my mother wasn't one to have anyone mourn her. "If you didn't cry for me in life, don't cry for me in death," she said.
So we did have Christmas–Raevyn and I visited my father for the long weekend, traded gifts, made a delicious Christmas dinner. In fact, it was the first Christmas dinner I'd ever had to cook inside and out. We started the afternoon with curried crab dip and steamed shrimp, and moved on to prep dinner. We roasted a fat, seven pound chicken, made sweet potatoes, sauteed squash, made kale, and sipped wine, and it was lovely. Obviously the table was short a person, but it was a beautiful evening regardless. My extended family, all of whom had come from miles around to attend my mother's funeral, went out of their way to give us a few gifts here and there to make sure we had a Christmas, and they were all lovely.
When Raevyn and I returned home, on Monday evening, we had our own Christmas, and suffice to say that we went ahead and spoiled each other, partially because we had to do all of our shopping after my mother passed away, getting deliveries to the apartment the week before Christmas, when Raevyn had to go back to work and I had to attend to funeral and internment arrangements. All of the gifts are unwrapped and the wrapping paper is tossed away, and our home is full of books, anime DVDs, Portal 2 related gear, cable management tools, and a new coffee mug
that looks a lot like the ones used for sipping Raktajino on Deep Space Nine, among other awesome gifts.
Frankly, I've been so busy these past few weeks and so drained otherwise that I haven't had time to post pictures of any of it – or any of the other photos I've taken since I got my shiny new Sony NEX-5N
a while back. The photos are on the SD card, I just haven't plugged the camera–or the SD card–into my computer to have them copied. I think part of it is that I use a Mac to write every day, and at the end of the day I switch over to my Windows PC for browsing and gaming, so I'm stuck trying to figure out which system (and which app on that system) would be best for managing my photos. I've usually gone for just a folder system I keep organized myself in Windows, but I've been pondering giving up and letting Picasa manage my photos in Windows (since it's already installed) or iPhoto manage them on the Mac. We'll see. Either way, I'd love to get them up at my Flickr account sometime soon.
All of that aside, the holidays treated me well, all things considered, I'm thankful to the team at Lifehacker for keeping an eye out for me while I was running around dealing with issues that kept me from the keyboard, and even more thankful for the love and support from Raevyn and the friends I've been able to talk to about this up to this point. I know as soon as I post this there'll be more of you, and I'm grateful for you as well.
For now though, I have plenty of work to get back into, a new year to look forward to, and a lot to do even between now and the beginning of the new year. I have some freshening up to do, both virtually and in my physical space, and I'll need all of the luck I can get. Here's looking forward to 2012.