sense :: smell // vanilla macadamia coffee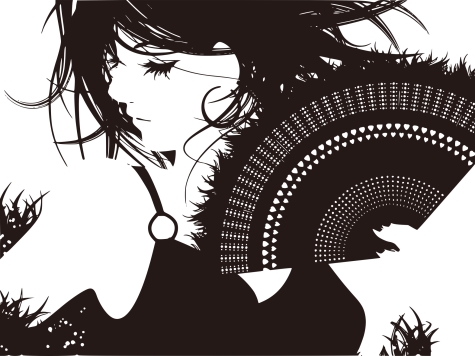 This week was marked by a distinct lack of sleep. The weather has definitely been turning colder and grayer and for a couple of days in there it was drizzly and icky – perfect days to stay in with a warm cup of coffee or cocoa and just get some writing done, but I didn't have that luxury. This week I had to sit through two different vendor briefings (at least they fed us for the second one) on different days in the middle of the week, and meetings encircling the whole event. On the up side, I didn't fall behind too much on my writing, working out, and selecting tracks for my weekly mix, so I managed to make time for those things at least.
Aside from those things, I picked up a few games for the Xbox 360, since after I hooked it up I discovered that the wireless controller works from across the room where my computer is. Pretty pleased with that. It's actually pretty cool how my interest in blu-ray movies and console games picked up after I had the right equipment to actually make use of them. I'll report back when some more of the games I picked up (all used, of course!) show up. In the meantime, I've really got to get off my butt and call the Salvation Army to come and pick up the old 32-inch CRT that's sitting on the floor in the middle of my library.
In other news, I applied for another freelancing gig lately, so here's hoping I pick that up. I'm not going to hold my breath – they're a big name and I'm sure there are tons and tons of applicants for it, but I'll still keep my fingers crossed. We'll see! In other news, I should probably keep an eye out for more properties to freelance for – not that I have a ton of time really, but if there's any time to do it, it's certainly now.
Oh – before I forget, have you seen this hummingbird nest cam? The birds are so adorable, even when they're only staying still long enough to sit on their eggs. I know, off topic aside, but still fun to watch.
So I've actually been really impressed with HTC's new marketing lately – they have a couple of really good commercials (I really like the second one) out and about the airwaves lately. It's clear they're aiming at people like me, who are in love with their phones (don't get me wrong, I acknowledge I'm coming from a really dumb phone to a smart one, but even when I had a dumb phone I was attached to my iPod Touch.)
Their hardware engineering has tended to be less than stellar, but they're on a pretty big personalization streak which I really dig. Even though I don't own one of their products, I really dig the commercials. Speaking of Android phones, I picked up the Droid by Motorola this week, since my Verizon Wireless contract was up for renewal and I was able to get an additional discount on the purchase price. So far I really dig i – I'm planning a hands-on review for Gears and Widgets, which I'm glad to say is doing pretty well for a small blog, traffic-wise.
The other nice thing that happened this week is that my workout efforts appear to be paying off – more than a few people commented on my progress so far and have told me it's more than visible. While I was off watching Ice Pirates with coworkers at our office movie night, a couple of other coworkers were off at a happy hour since some of our out-of-town colleagues were in town for meetings. Earlier that day one of my coworkers told me she really noticed the improvement and said I look good, which I appreciate, but she's pretty demanding otherwise so I half accepted the compliment and half assumed she needed something. It wasn't until the next day that I found out from our senior director and our CIO that apparently my progress had been discussed at that happy hour the night before, in very positive terms.
It's a blessing and a curse, right? I'm glad I've shorn off some weight, and I look and feel a bit better – not like I don't have a ways to go to get to my goal – but I have to keep it up otherwise people will notice it come back! Thank goodness for free office gyms and Dance Dance Revolution.
Now then, next week let's see if I can manage to get a little more sleep…and eat a few more salads in spite of the chilly weather. I wonder what's leafy and good for you when the chilly seasons set in?