sense :: taste // grapefruit
skyr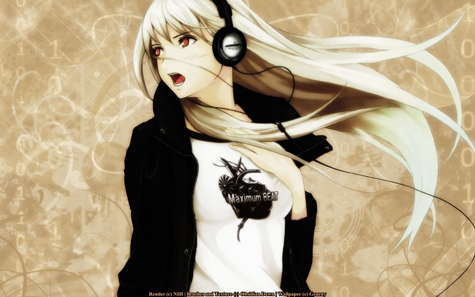 Midweek update, what?
Of all of the blogs that I write for and that I update, I normally save Millennium Winter for the end of the week, when I have the most mental room and free time to write something that I think is really interesting and unique and special. Admittedly though this week I have a little more time than usual to work on things – ssshh, don't tell my boss.
Last week was lovely; the week itself was kind of rough and tiring, but I managed to catch up on my writing and blogging and really get a good head start on a number of posts, including some of my most recent posts over at The Classy Geek, including what I think was one of my best posts to date, Debunking the Myth of the "Nice Guy."
The weekend was lovely, and with the help of the lovely Raevyn, I managed to get the bulk of my storage room all tidied up and there's a nice big pile of stuff in the middle of the floor that will eventually get carted out when I call a junk removal service to get rid of it all for me. The next step is to take care of my storage cabinet, which is also in my building, but also likely contains a great deal of stuff that I don't really want to keep, or that I don't want to hold on to.
This all works perfectly with my plan to get my parents' couch that they're trying to get rid of into my living room and get the futon that currently serves as my couch into the spare room so I have a space for people to sleep if they want to come over and visit. Amusedly enough, I'll probably do all of this by the end of the month.
In other news, I think I won't bother cosplaying at all for Otakon this year. I have a costume, but it doesn't fit at all, and I really don't want to spend the money on new costumes this year when I'm thinking about buying a new Macbook Pro. I'll try to take tons of photos otherwise to make up for the lack, but then again I never really took pictures of myself cosplaying anyway.
Part of me is starting to think I'm getting too old for this kind of geekiness though, which is a shame – I don't want to be, by any stretch, and I'm certainly not the oldest person I've ever seen at Otakon, but the average age of attendees still seems to be much younger than I am. The bright side though is that I usually attend with friends, so I have people to hang out with while I'm there.
Even so, I still have a little shopping list of things to pick up while I'm there, so it's time to start pinching pennies and making sure I can afford them if I want to pick them up.
So much to do, so little time – but you know, aside from some irritation at the office (that's ever-present, as usual) I'm pretty upbeat about it. Otakon, possibly even Blizzcon, maybe another little jaunt in the near future, and big plans – very big plans. I've even settled on staying in my apartment for another year when the lease comes up in August but starting to look for another place that…better meets my needs, I think.
Add to this a bit more freelancing work that I'm actually excited about, plans to get in on some affiliate programs for sites that are relevant to the audiences at Gears and Widgets and The Classy Geek, and you have a pretty busy and happy me.