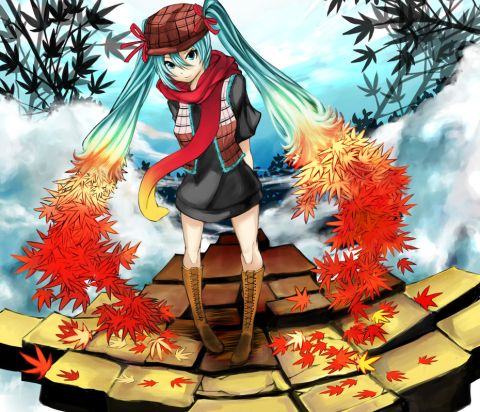 What a whirlwind couple of weeks! When last we spoke, I was coming up on my birthday, and looking forward to it with great anticipation. Well, my birthday delivered; and I'm very gracious to Raevyn for arranging a weekend of laser tag with some pretty awesome people from ThinkGeek, way more gifts than I probably should have gotten for my birthday, and delicious Mexican food (seriously I think we had Mexican every night that weekend.) I'm still sorting through the goodies I got that weekend, but I did discover that I have an affinity for Chile Rellenos, love laser tag almost entirely too much, and really wish weekends were longer than they were. Seriously, my birthday weekend was probably the best as it has been in years.
At the same time, the following week was a whirlwind of activity – I snagged a Roku XDS for review, subsequently penned that review, and saw it published over at Tom's Guide in all of its redesigned glory. At the same time I picked up a couple of Android phones to review, put them through their paces, and just last night submitted that review to my editor at Tom's, so when that goes up I'll share the news too.
It's not like I haven't been busy at Gearlog and AppScout – I've published a couple of hands-on reviews there too, including one of the keyboard I'm using right now, the newly released Gigabyte K8100, which I absolutely adore.
Still, the weeks have been a mess of activity at work and home, and the following weekend actually took Raevyn and I to the Maryland Renaissance Festival for both days of the weekend. The first day we actually were lucky enough to get in for free, thanks to a really nice couple who had two spare tickets because their family didn't show up that day, and they were only good for the day. They just handed them to us before we could buy our own, so in we went and promptly spent the money were were planning to spend on admission on food on a stick, mead, and oyster shooters.
We had so much fun we went back the next day to see the things we didn't see the first time, and well – considering that Sunday was the last day of the festival for the season, it was the Day of Wrong, which means we saw lots of crazy costumes, people doing spectacular things, and a crowd that wasn't afraid to drink and have a good time. It was actually a lot of fun. I think last weekend and this weekend were the first weekends I've actually spent relaxing in ages.
That's not to say that the weeks haven't been busy in their own way – I think I've taken the whole concept of hustling my freelance writing up a notch, and it's workable – I don't feel so busy that I can't stand it, even though I admit I'm not spending nearly as much time gaming and relaxing as I used to. I miss it a bit, and think I'll carve some time out to do more of it, especially now that I'm getting the hang of things. More pitches, more hands-ons, more posts, more writing. It's the name of the game.
Writing aside, I finally picked up a new pair of noise cancelling headphones to celebrate my new desk location in the office, and they're fabulous. I'm a little embarrassed to talk about them – at some point I'll let you know which ones I got, but let's just say they're music and noise-cancellation focused, and they deliver in both categories, despite their price and the name attached to them. Yeah, that oughta out me. But hey, they're good! What can I say? Besides, keeping them on in the office helps me write faster and work a little harder. That's right, I'm measuring my productivity in terms of the music I get to listen to.
How else do you think I've been able to keep things at The Classy Geek running so smoothly? Speaking of which, I've been meaning to start a little something special over there on the weekends. Maybe this weekend is as good a time as any…
In other news, the leaves are all but gone, and the ones that remain are brilliant shades of red and orange and yellow – there's no turning back now; it's fall and heading on quickly to winter. I'll miss all the foliage, but before it's too lush and thick again, I'll be packing my things up and planning a move to what will hopefully be a lovely modern space downtown in Washington, DC proper. I've always wanted to live in a city, and I still have my sights set on New York City, but until things with my family and health smooth over a little bit, I'll stick close to home and get the best of both worlds and try to find a nice place downtown. We'll see how it works out – I'll probably have to downsize quite a bit in the process. It'll be educational.
This weekend though, hopefully a more successful repeat of last weekend's fondue experiment (I added entirely too much corn starch last week. I mean entirely too much, in orders of magnitude.) and a little kick-back time relaxing. I think after all of the work I've been doing in the past couple of weeks I deserve it.