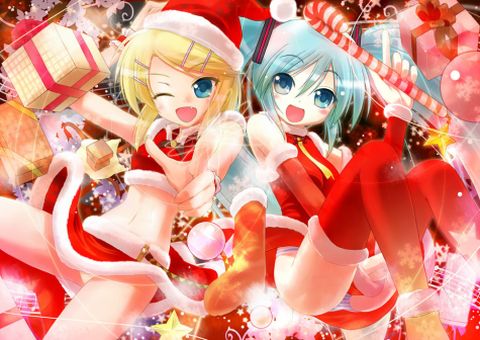 Wow, what an incredible couple of weeks. It's definitely been exciting, to say the least. Sadly, I won't make it out to CES 2011 in Las Vegas this year, even though I'm registered: the numbers just don't add up and I have a few other reasons I need to be near home, but I'll miss heading out there for the event and the spectacle. I'm pretty sure I'll make it next year though: I just need to register good and early and get my travel plans out of the way early too, so I don't waffle on the idea until it's time to make a decision. Regardless, Raevyn and I talked about it and we're thinking it might be fun to do something else since I didn't manage to get to Vegas. Maybe Vegas at a different time of year. Or even Seattle, since I've always wanted to visit.
In the interim though, I've had to deal with much more worldly and and irritating issues. First I get wind that someone's impersonating me over at the ZDNet blogs, and then I get word that someone's claimed – in their effort to try and figure out who one of their more annoying community members really is – that their troll-in-residence is actually somehow me. Now, prior to this fiasco I'd never set foot in the ZDNet blogs unless I passed through because I read an article and summarily left – I certainly never left a comment and I didn't even have an account. It was pretty apalling to see the whole spectacle. I railed about it at Gears and Widgets, and here's hoping the whole thing blows over soon.
No sooner than I was past that did I find out about The Great Gawker Hack of 2010, and sure enough after digging through the hashes myself I learned that yup – my account information had been compromised. Now I use strong passwords everywhere, so the encrypted database meant that luckily it would take a good long time for my password to be uncovered (I hope, anyway) but that didn't stop me from changing my password over at Lifehacker and io9, not to mention just about everywhere else on the Web, just for good measure. Just one more annoying thing, eh?
Still, aside from those two annoyances, I've been trying desperately to get into the holiday spirit. The office holiday party was last week, and I think it was a lovely affair, even if it was held in our office building (usually the corporate bigwigs rent out a fancy hall or something) – but it went off smashingly. The food was fantastic, the music was great, and even though I didn't win one of the raffled off iPads, it was still a great time. I think part of the reason I haven't really gotten into the spirit yet is because I haven't started my holiday shopping. At all.
I've even published holiday gift guides at The Classy Geek and at Gears and Widgets, but I haven't bothered to take my own advice and go shopping for the people I have to buy for. I don't want to be a last minute shopper, but…urgh.
In wonderful news though, World of Warcraft: Cataclysm is out, and has happily rekindled my love for the game. I still don't have as much time as I'd love to dedicate to it, so leveling is slow going for me, but considering the huge gaps between levels and the fact that our guild – even with the expansion – is woefully quiet and largely silent, means I can take all of the time I want and need. The collector's edition I picked up is gorgeous though, and the art book is especially fun to flip through.
In other news, I've been pleasantly trying out Diaspora and rather like it, frankly. It's definitely an alpha, but the polish and features in it so far give me faith for what the service could be – and how much unlike Facebook it makes me feel. It's cleanliness and focus on privacy makes me want to share with friends, as opposed to Facebook which makes me terrified to post anything. Still, I don't want to give too much away: I do have to write up Diaspora for Appscout.
Now then, back to playing Poker Night at The Inventory for me. I never thought I'd have so much fun playing a poker game – and it only cost me three bucks. Maybe a few hands will perk me up to the point where I can do some holiday shopping. Maybe I should hang some Christmas lights this year too, that'd be festive!
Or maybe I should start thinking about New Years' parties…