sense :: taste // lemon-infused water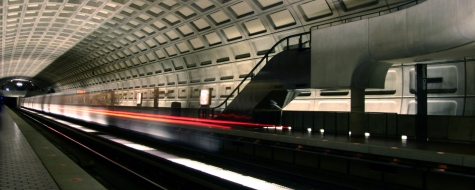 Wow have I been out of touch, haven't I? Well, making no bones about it, I'll just say I've been busy. Delightfully so for the most part, but very busy. The weeks are just as hectic as they've always been, but the weekends, which used to be pretty chill, relaxing recharging periods have been pretty well consumed these days out and about, and usually downtown in Washington DC. In the past month or so I think I've tried a half-dozen new restaurants and become more familiar with the city than I have been in a while, and I'm not complaining about that fact at all. In fact, I hope to keep it up.
For the people keeping up with my personal life elsewhere, it's clear that there's a lot going on, but I'm optimistic that everything will work out well when it comes to the challenges and that the windfalls will stick around for the long haul. That's about all I'll say about that right now. More details to come, I'm sure.
In other news though, last week I was nominated for a pretty big company award, and was lucky enough to rub shoulders with some of the company senior management at an awards dinner and walk across the stage to collect a certificate the following morning during the actual awards ceremony. The venue chosen for the awards dinner was a lovely steakhouse that's in an area not far from where I live, but the last time I was out that way there were no roads and it was the place you went to play football – because it was all flat, grassy, and nothing was there. My how times have changed.
The dinner was lovely, the drinks were strong, the conversation was great. The ceremony the next day didn't see me taking home an award, but being nominated is in itself a huge deal at the day job, so it was an honor to be on stage with such great people.
Aside from that, I managed to restock my bar a couple of weeks back, and I now have plenty of wonderful liquor on hand…just a lack of mixers. I really ought to take my own advice and pick up some of the essentials. I also need to log in to World of Warcraft for the first time in weeks and get my Children's Week achievements done. Augh. Not enough hours in the day, let me tell you.
I still think I need a vacation though – some time to recharge and some time when I don't feel beholden to the office every morning and every moment of the sunlit day. I definitely need to make some time to get out of town and do something fun that I really want to do. Although, as I've mentioned before, I don't think it necessarily needs to involve a plane trip. Maybe a train ride back to New York City. I already miss that place, and the people in it.
Although I shouldn't hesitate too much, Otakon is just around the corner, and I'm kind of jazzed for that. I'm on the hunt for a few things this year, too. Yes, I know, I'm a huge dork.
But that's why you guys love me, right?